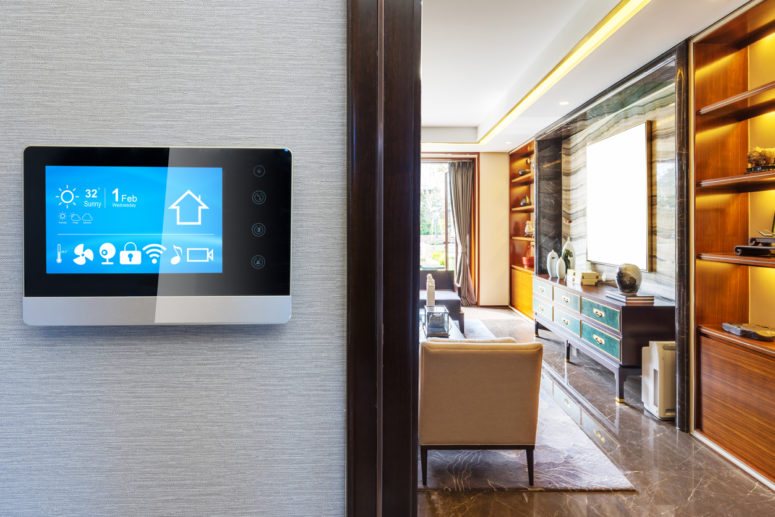 This is a constantly recurring question. The simple answer is absolutely…if you use them properly.

In today's market there are many choices of thermostats. There are old, very simple mercury-style thermostats, there are digital thermostats that are non-programmable, there digital thermostats that are programmable, there are wireless thermostats and there are WIFI-enabled thermostats. Some have very plan displays, some have digital read-outs, some have screens and some even have touch-screen. I have older customers who want something simple and prefer not to have a programable device to fiddle with. Some of them even insist on an old mercury-style thermostat with a dial that you set manually and a switch that you change from off, to heat, to cool. Try as I may to convince them, these folks refuse to change.
Mercury thermostats are not very accurate. They must be calibrated upon initial install. The calibration may change every time you turn the dial. Plus mercury is not very good stuff for the environment. Today's technicians usually know nothing about these devices and simply install digital thermostats in all applications. Which I think is good policy.
Digital thermostats, on the other hand, are very accurate, usually within .5 of a degree. You should take time to read the instructions, or better yet, have your installer program the device while you watch. Afterwards, have him erase the program and watch you go through the process yourself. Programming is a simple process. If you do it once, you should always know how to get it done.
WIFI-enabled thermostats are becoming very popular. These devices allow you to change the settings from your wireless phone no matter where you are. While they are rather costly, the price is coming down as competition heat up. Some electrical service companies will even give you one for free if you ask.
There are three more prominent ones that I recommend and install: There is the ECO-B, the NEST, and the HONEYWELL 9000. Each is priced about the same and each can handle any modern system, whether it is a heat pump, a variable speed system or a standard heating and cooling system. I personally find the HONEYWELL 9000 to be the best and simplest to understand and program.
If you decide to buy your own thermostat from HOME DEPOT or LOWES, remember to turn the power off on your system before you try to install the device. Another good point is check the number of low voltage wires coming to your present furnace before you buy. All these devices either require a common ground wire from the furnace or air handler to keep them operational long term. If you have only4 wires present for a gas furnace system, you will need to replace the wire so that you have at least 5 wire. If you have a heat pump, you most likely already have a common ground, so it may not be a worry. I would, however, suggest you call your technician and have him/her install your thermostat. After all, you are making a considerable invest, why take a chance?